Frequently Asked Questions
Do you have a question about party bus service and what is included with it? Many of our Royal Oak limousine customers ask the same questions upon calling for the first time. We aggregated some of those questions right here to save you a bit of time and give you a better idea of how we provide transportation. If we didn't happen to answer the questions that you're asking right now, all you have to do is pick up the phone and call 248-630-5605 or email us at info@royaloakpartybus.com. Our hard working customer service agents are on the phones for a reason, and that's to ensure that all of your questions and concerns are attended to. Royal Oak Limo looks forward to speaking with you!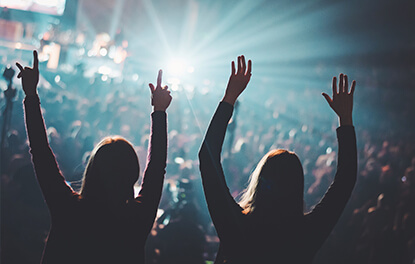 What will the approximate cost for my wedding party bus transportation be?
We have exact pricing information available right here on our website. You can get a better idea of what your Royal Oak limo bus adventure will cost by checking out out pricing page. You'll find a table that includes our most current pricing, but be sure to call our customer service agents for a guaranteed rate.
Are there any special deals available at the present time?
We don't usually offer deals, but if you call us today, you'll find that our current deal is a free hour of service when you book your wedding and bachelor/bachelorette party at the same time. Just ask about it when you call to receive that special deal! Other than that, we do not offer discounts, as our service is discounted as it is!
Is there smoking allowed on your buses?
We're sorry, but there is a strict non-smoking policy on all of our buses. The reason why we've set up this rule is to ensure that the interior of our buses stay as fresh and clean as possible for each and every one of our clients. Our chauffeurs will be glad to offer you a comfort stop when you want to smoke.
Where can I get party bus and limo service in other areas?
We can recommend Baltimore Party Bus in Maryland. If you're in Missouri try out St Louis Party Bus. In DC check out Washington Party Bus. These affiliates all provide the same level of high quality transportation services that we do, so you can feel confident trusting them for your next adventure in the United States, that's for sure.
Is there drinking allowed on your buses?
It wouldn't be a party bus if there wasn't! Please note that if you're bringing alcohol on board, all of the people in your party must be 21 and up. If you do not bring alcohol, all ages are welcome. Either way, there are granite topped bar areas that come stocked with ice for all of your beverages, as well as cup holders and cup dispensers, no matter what those beverages might be.
My question wasn't answered here! Where can I reach Royal Oak Party Bus?
You can reach Royal Oak Party Bus at 248-630-5605 or info@royaloakpartybus.com, and we'll be happy to answer any questions that you have! We have booking agents on the phones around the clock for this purpose.