About Us
We began as customers, just like you. We love party buses, and we've been using them for years! We started Royal Oak Party Bus after personally seeing that the party bus companies in this area just weren't living up to our needs and expectations. We figured that other people out there just might feel the same, and lo and behold, they did! To this day, we have so many customers coming to us saying that they've had negative experiences elsewhere, which is a shame. Royal Oak Party Bus is happy to give all customers the very best possible party bus experience available on Michigan roads. Forget about ever having another unsatisfactory experience with a transportation service ever again when the option of Royal Oak Party Bus exists.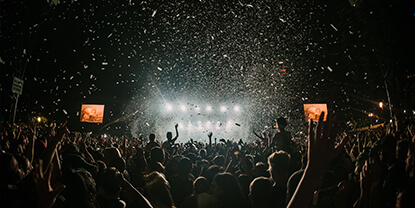 Nobody deserves to be plagued with bad customer service, vehicle problems, or unprofessional drivers when you're looking to have a fun night out with friends – and yet that's just what we and so many of our customers had experienced in the past! When you travel with Royal Oak Party Bus, you'll get nothing but the best service, from professional drivers to world class vehicles, from an unblemished reputation to an unequalled array of features! Royal Oak Party Bus takes our business just as seriously as any true professionals do, and you will be the one to reap all the rewards of that. Our attention to detail brings you all of the best features and the best customer service. You can't go wrong with that!
Above all else, you can trust Royal Oak Party Bus to keep you as safe as possible during your party bus trip. As we see it, a great experience on the road begins with full protection, starting with insurance that's maxxed out to the fullest amount possible, and ending with the reassurance of knowing that you have the best drivers in the business at the helm! Both our drivers and our vehicles have all the necessary licenses and permits to keep everything running smoothly, and we make sure that those licenses and permits never lapse. We take zero chances with your safety, and we know that you appreciate that! There's no room for error when it comes to your safety on our party buses.
Are you thinking that it's time to book your party bus trip now? We hope so. All you've got to do to initiate that process is grab our contact info from the next page. After that, it's only a matter of minutes before your reservation is complete. Hit the link below and get in touch with us right away to find out about our current special deals and discounts!